Honor of Production Base was Awarded to CFMG
On January 23, representatives of the Beijing Jiyang Enterprise Chamber of Commerce made a special trip to Jiyang to award the license for Shandong Chufeng Heavy Industry Machinery Group Co., Ltd.
"Beijing Jiyang Enterprise Chamber of Commerce Lifting Machinery Professional Committee Manufacturing Base". Xu Xiaodong, former inspector of the Enterprise Supervision Bureau of the State Administration for Industry and Commerce, Zhu Yiyong, president of the China Market Association, president of the Beijing Jiyang Enterprise Chamber of Commerce, Zhang Yanjun, executive vice president of the Beijing Jiyang Chamber of Commerce and secretary general of the lifting machinery professional committee, district economic bureau, information ( News) The center and TV station are mainly representatives participating in the event.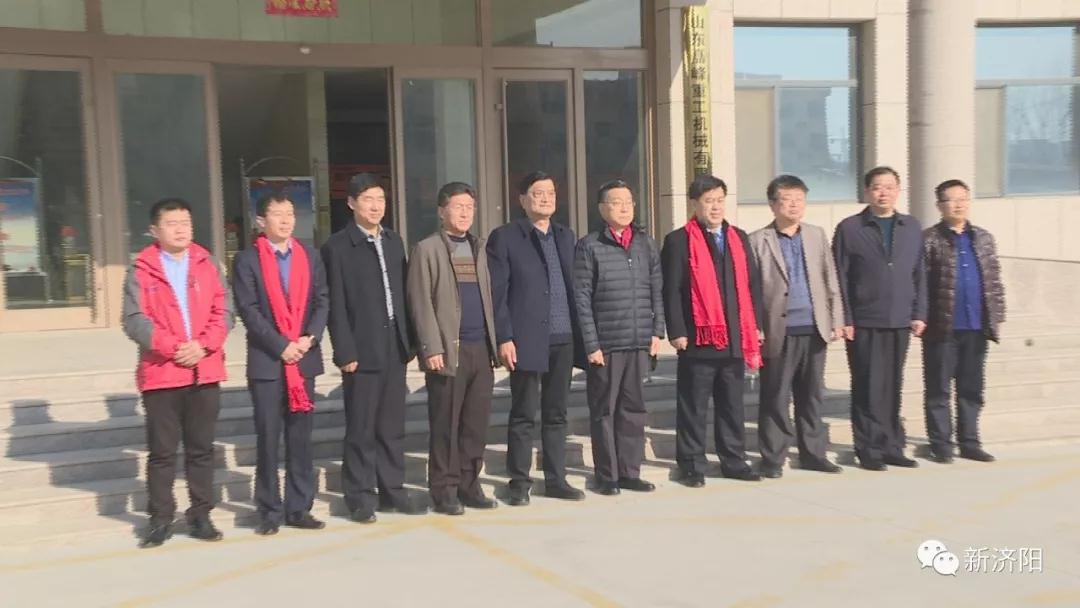 Beijing Jiyang Enterprise Chamber of Commerce was established in July 2018. With the tenet of "social mutual assistance and win-win development", the principle of "voluntary membership, self-employed personnel, self-raising funds, self-care meeting" is the principle of uniting Jiyang in Beijing and In Beijing, companies and people with lofty ideals, carry out various forms of communication and service activities, provide full-service for members, and promote exchanges between Jiyang-based enterprises in Beijing, the same industry in Beijing, and the government in Beijing and Jiyang. Cooperation, for the Jingji Yangji entrepreneurs as a "waiter", for the hometown of Jiyang's economic development efforts.
This time, the awarding of Shandong Chueng Heavy Industry Machinery Group will further strengthen exchanges and cooperation with domestic enterprises and promote the development of Jiyang's lifting platform industry.